External Type-C USB 3.1 to Mini-SATA (mSATA) SSD Enclosure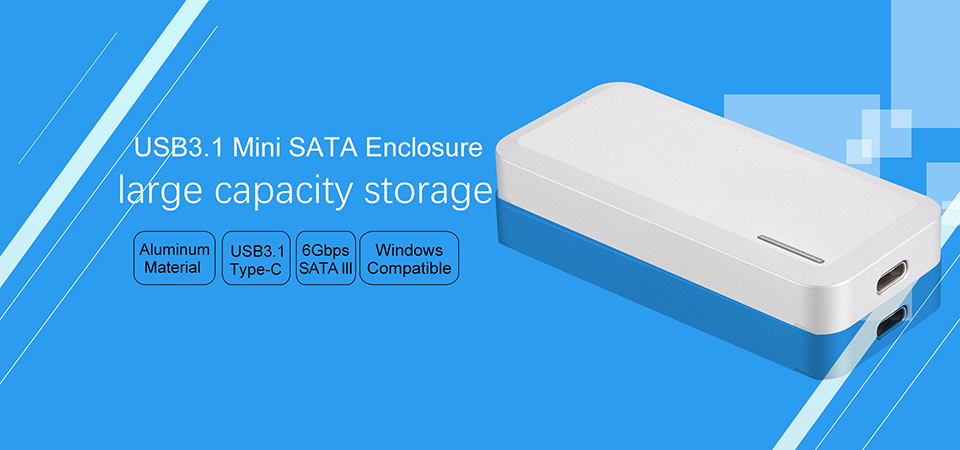 Aluminum Material
Comes in an elegant, stylish, and durable aluminum black casing and silver casing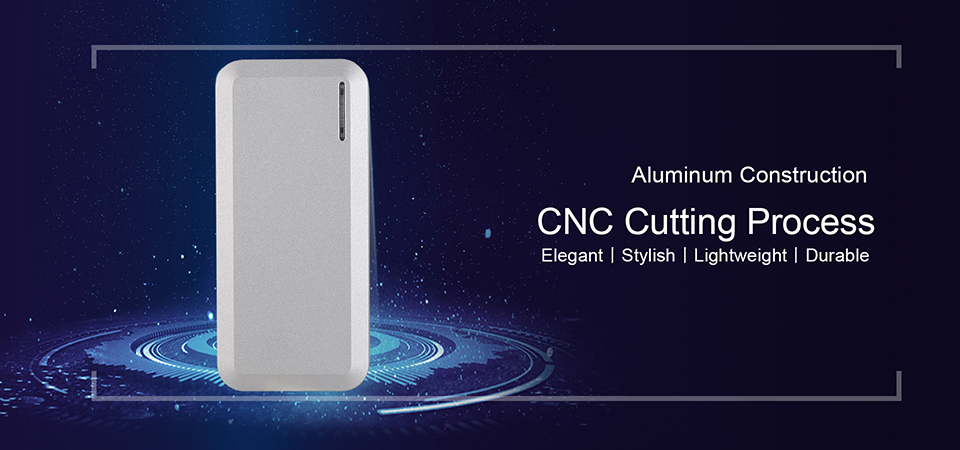 Type-C, ahead of time USB3.1
USB3.1 Type-C port allows you to insert the connector in a right way all the time.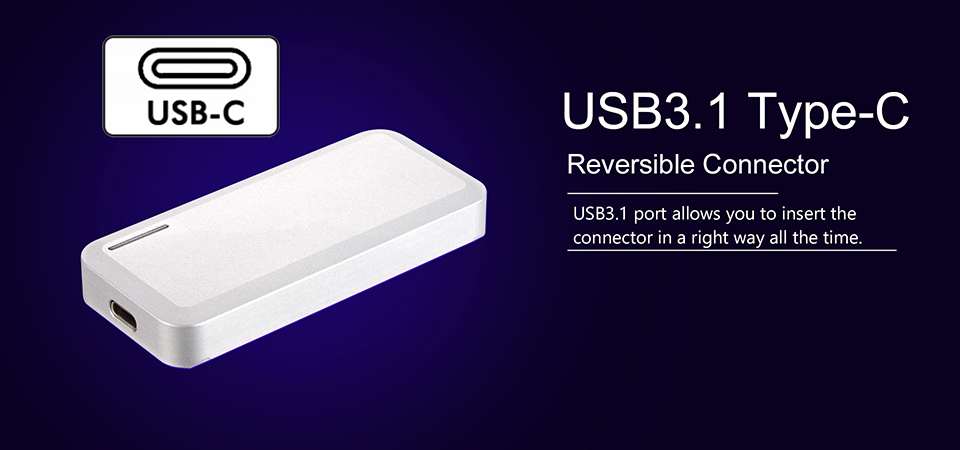 ULTRA-LIGHTWEIGHT
It is ultra-compact and ultra-lightweight weighing just 61g so it is small and light enough to fit in your pocket and conveniently carry with you anytime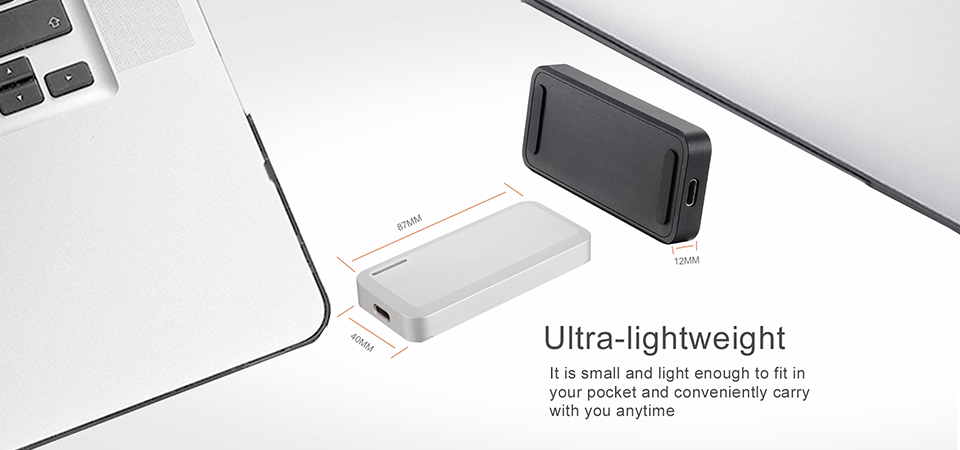 Plug-and-Play and Hot-Swap Capability
Support USB plug-and-play and is powered directly from the USB port (no external power needed). Simply insert the mSATA into the enclosure and then plug the enclosure into the USB port of your computer to instantly access the mSATA drive. No extra driver installation required.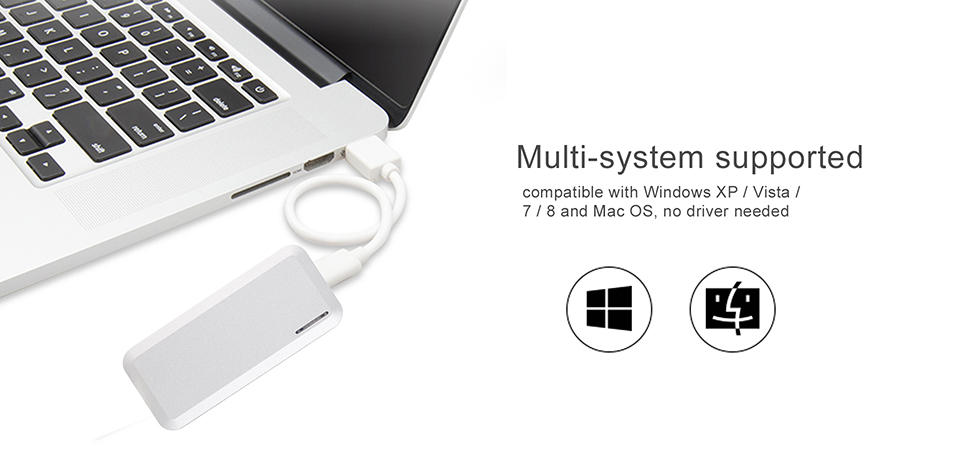 Support mSATA SSD